FAQs
Location and Parking?
We are located in Bishop Arts District - 420 W. Davis St. Dallas, TX 75208. 
A few doors down from The Salty Donut. 
We have on premise parking next to our building or you can park in Bishop Arts and walk over to our storefront. 
Do I have to wash my jeans? 
Absolutely, wash denim is ideal for repair work. When darning, the thread fibers blend into each other seamlessly, rather than having a layer dirt in between the denim and the newly laid weave. No need to wash brand new denim for alteration such as hems and tapering. 
What types of denim are more suitable for repair?
Ideally 98% - 100% cotton denim is the best composition for a long lasting repair. We have worked with canvas or other denim like material. 
Do you alter stretch denim or jeggings?
Unfortunately this fabric composition isn't made to be darned. Our machines are designed to pierce the fabric and retread/reweave the fibers together. This addeds additional holes and the stretch nature for the fabric may cause further damage. 
Why does it take so long to repair my jeans?
We prefer to do things the right way, this applies to all aspects of design. 
We dont take short cuts and we take our time to get you a proper repair/alterations. We consider the fabric, design, and construction when working on your jeans. It takes time to do your order the right way. 
What machine do you use to hem jeans?
The Union Special 43200g of course. It lays a nice rolled chain stitch hem and after washing and wearing it creates a desired "roping" effect. Its the most popular hem style requested. We also offer a standard single stitch hem. 
How do you taper jeans?
We pin back the fabric to form the new silhouette. We do our best to replicate the original construction. Never taking away from the selvage. 
What is the turn around time? 
On average our turn around time for hems is 1 week, repairs is 2-3 weeks, alteration 3-4 weeks. It's on a first come first serve biases so try to get your order in asap. We take the time to make sure every stitch is intentionally laid and depending how your jeans are constructed it could take a bit more work. Always feel free to call if you have questions about turn around time. 
Why by appointment?
We like to spend the time go over the repair, fit and any questions you may have about our services. Walk-ins are welcome but we still prefer to know schedule you in so we can give you the best services. 
How many jeans can I bring in?
At the most 2-3 jeans/items. It's fair to get to other orders in a timely matter. You can always bring back more once your initial order is ready for pick up. 
I've had my jeans repaired/altered before.
Please let us know if your jeans have been altered before, sometime there is not enough fabric to work with and we may need to do perform magic to make it work. Also, if you have previous home zig-zag or glued repairs please try to remove the work yourself or we can for an additional fee.  
What happens if my jeans tear again?
We can warranty a repair for 3 months after pick up. Please let us know if you are starting to see additional damage. 
How much does shipping cost?
UPS is our selection and can usually ship nation wide 3-4 days. Rates differ with the amount of jeans being ship but a general range is $15 for one jean 25 for 2 and $35 for 3. 
Can I get a quote?
Of course feel free to see our pricing page, or email images to hello@dallasdenim.repair for an estimate.
If you have any questions or concerns over your current or future order please contact us, we love to help.
-DDR Team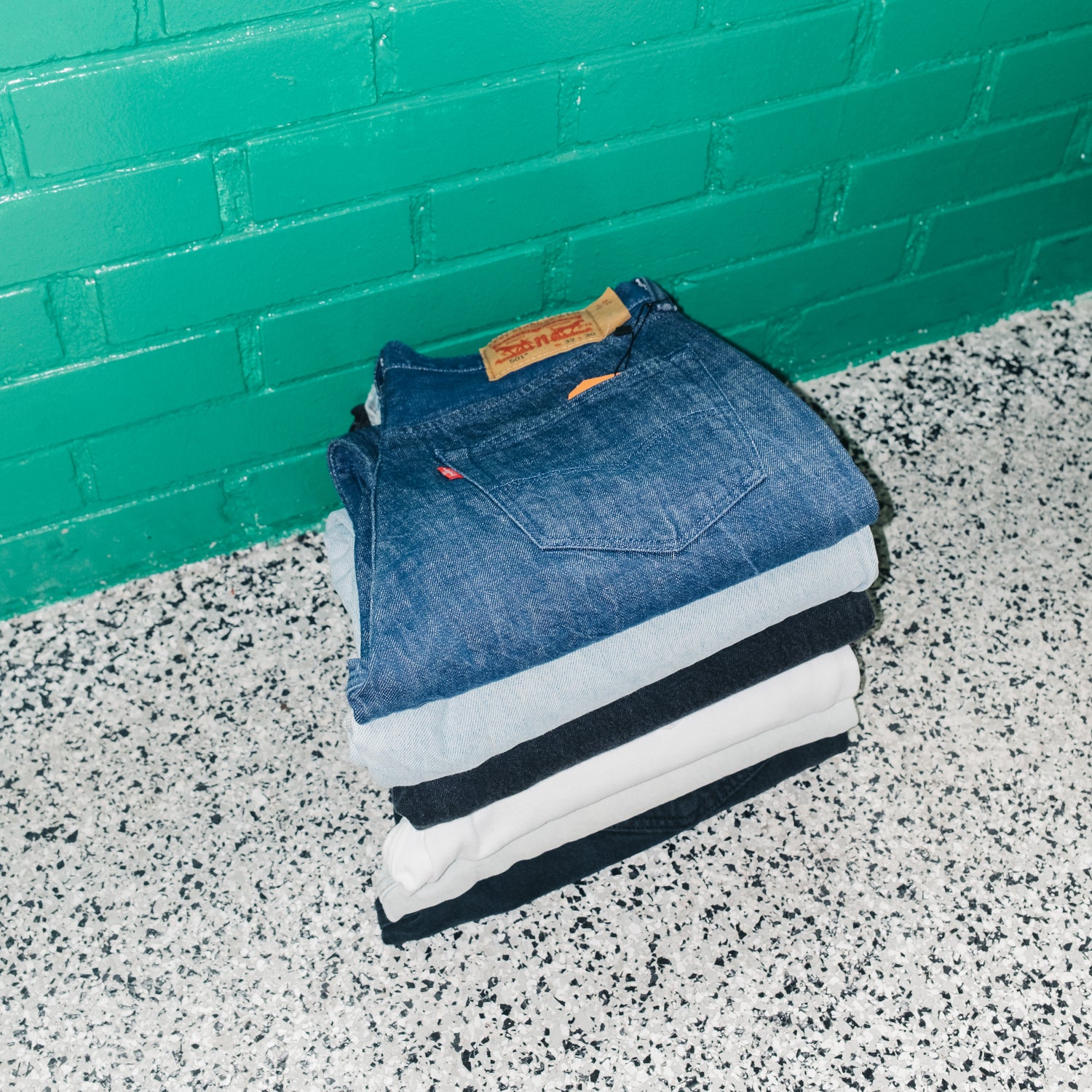 Book an appointment
Walk-ins are welcome but we appreciate appointments so we can provide a better one on one to meet your denim needs.
Book